The Trump Economy: Dow Races to 20,000!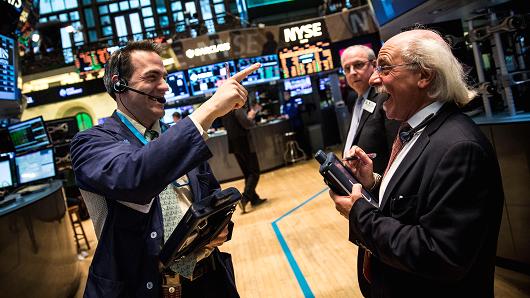 U.S. equities closed sharply higher on Wednesday as the Dow and S&P hit new record highs, while investors awaited a monetary policy announcement from the European Central Bank.
The S&P 500 erased earlier losses to gain around 1.3 percent, with telecoms rallying around 2.4 percent to lead advancers.
"This 2,219 level [on the S&P] was on where a lot of people were expecting to see some resistance, and we went through it like a hot knife through butter," said JJ Kinahan, chief market strategist at TD Ameritrade, adding stocks were also boosted by some short covering. "A lot of people have been saying 'this is the end' and have ended up with very little money in their hands."
The Dow Jones industrial average gained nearly 300 points, with Home Depot, IBM and Goldman Sachs contributing the most gains. The Dow Transports, meanwhile, hit their first intraday high since 2014 and closed at an all-time high. Since Nov. 8, transports have risen more than 12 percent.
"I think this is more momentum from the Trump rally," said Adam Sarhan, CEO at 50 Park Investments. "You've got the financials, transports, steel stocks, small and mid-cap stocks all trading higher. The areas that have worked [since the election] continue to work."