The Worst Examples Of Welfare Fraud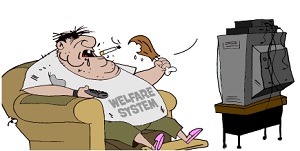 The Foundation for Government Accountability released a report Thursday detailing the worst examples of welfare fraud and how to fix them.
"Across the nation, government welfare programs are plagued with wasteful spending," the report contended. "Although the federal government does not maintain a national estimate of improper payments in cash assistance programs, state-by-state reviews have identified excessive rates of waste, fraud and abuse."
According to the report, the state with the worst welfare fraud is Arkansas followed by Illinois, Minnesota, Nebraska, New York and Ohio.
"An audit in 2013 of the Nebraska Health Insurance Premium Payment (HIPP) program—a component of the state's Medicaid program—found that the state lacked appropriate documentation in every reviewed case file, calling into question the entirety of expenditures made under the program," the report detailed. "More than three-quarters of the audited cases had received incorrect payments, with auditors identifying several cases of apparent fraud."