Tillerson Tussles with Rubio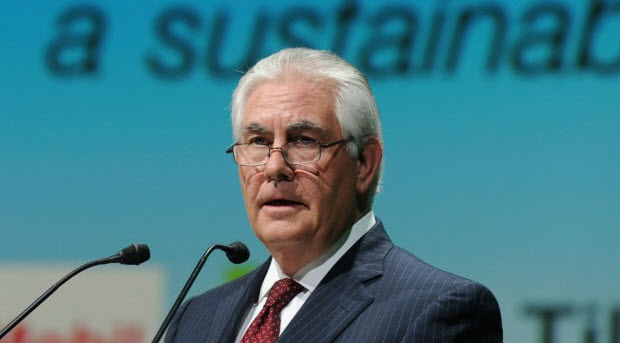 Secretary of State nominee Rex Tillerson sought Wednesday to assuage bipartisan concerns about his ties to Russia, testifying at his confirmation hearing he thinks Moscow poses a "danger" and blasting the country's annexation of Crimea — though he refused to go so far as to call Vladimir Putin a "war criminal" during a contentious back-and-forth with Sen. Marco Rubio.
During the tense exchange at the Senate Foreign Relations Committee, Rubio persistently questioned Tillerson in an attempt to get him to call Putin a war criminal for Russian military intervention in Syria. Tillerson refused to do so.
"I find it discouraging your ability to cite that, which I think is globally accepted," Rubio, R-Fla., said.
Tillerson also wouldn't bite when Rubio, a former opponent of President-elect Donald Trump during the Republican presidential primary, tried to get Tillerson to say Putin murdered political foes.
Still, Tillerson took a noticeably harder line toward Putin and Russia than Trump has done during the transition period and prior to it.