Top Clinton aide Cheryl Mills granted partial immunity in email investigation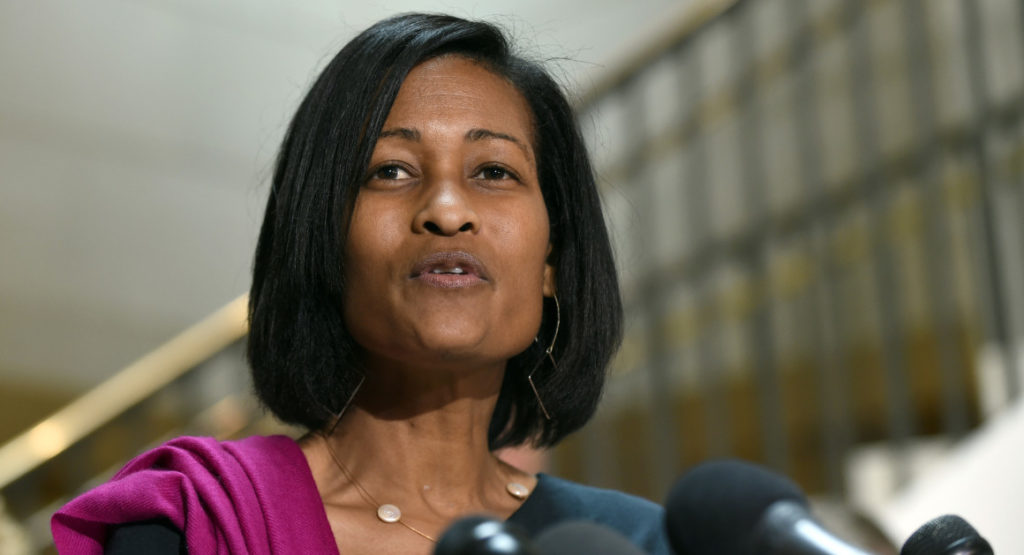 Top Hillary Clinton aide Cheryl Mills received an immunity deal from the Justice Department in the FBI's investigation into the former secretary of state's private email server, records shown to Congress revealed Friday, re-injecting the email controversy into the presidential campaign just days before her first debate with Donald Trump.
In addition to Mills, Clinton's former chief of staff at State, grants of partial immunity were also extended to former Clinton aide Heather Samuelson, who worked as State's White House liaison and later as a private attorney for Clinton and to John Bentel, who was director of the the Information Resources Management section in the secretary of state's office, lawmakers said.
Story Continued Below
The newly disclosed information brings to five the number of individuals known to have received some form of immunity in connection with the FBI probe, which ended with the bureau recommending that no charges be brought against Clinton or her aides for mishandling classified information.
"This is beyond explanation. The FBI was handing out immunity agreements like candy," House Oversight Chairman Jason Chaffetz (R-Utah) said Friday in a statement. "I've lost confidence in this investigation and I question the genuine effort in which it was carried out. Immunity deals should not be a requirement for cooperating with the FBI."
The immunity grants to Mills and Samuelson were narrow, covering only their handover of laptops used in 2014, after Clinton left State, to conduct a review of the former secretary's emails to separate work-related messages from those purely personal in nature. The immunity came after the women were interviewed by the FBI and did not cover any of their statements. People familiar with the immunity offer said it was not related to the lawyers' testimony, noting that FBI Director James Comey said in July there was no evidence of a deletion aimed at frustrating the investigation.