Tough Phoenix sheriff may have new foe: George Soros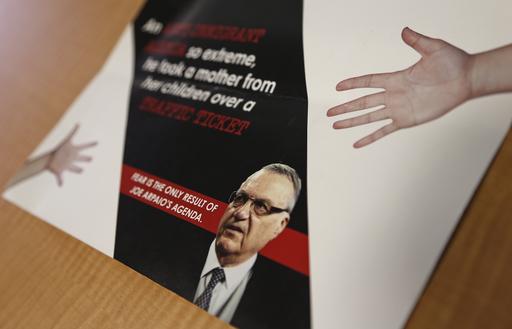 PHOENIX – Joe Arpaio, the self-proclaimed toughest sheriff in America who could face criminal charges for ignoring a judge's order to stop targeting Latinos in anti-immigration roundups, may now have a new foe as he seeks re-election – George Soros, the billionaire liberal hedge fund tycoon.
The Republican sheriff already was battered politically and support for him had been slipping when a group linked to Soros mounted an anti-Arpaio attack in an attempt to weaken his bid for a seventh straight term.
The group started sending fliers to Phoenix-area voters two weeks ago, and a mailing last week accuses Arpaio of separating a mother from her child because of an unpaid traffic ticket, botching hundreds of sex crimes investigations and scaring immigrants so much that that they don't report crime.
Arpaio denies the claims and is easily capable of striking back with a formidable $2.9 million still available for campaign spending ahead of the Nov. 8 vote, dwarfing the total $326,000 raised by his challenger, Democrat Paul Penzone, a former Phoenix police sergeant who lost to Arpaio by 6 percentage points in 2012.
But the entry of a Soros-linked group is a gift for Penzone, who acknowledges he'll never come close to matching Arpaio's campaign spending.