Transgender Activist: Preference for Kids' Single-Sex Shower Rooms is 'Prejudiced'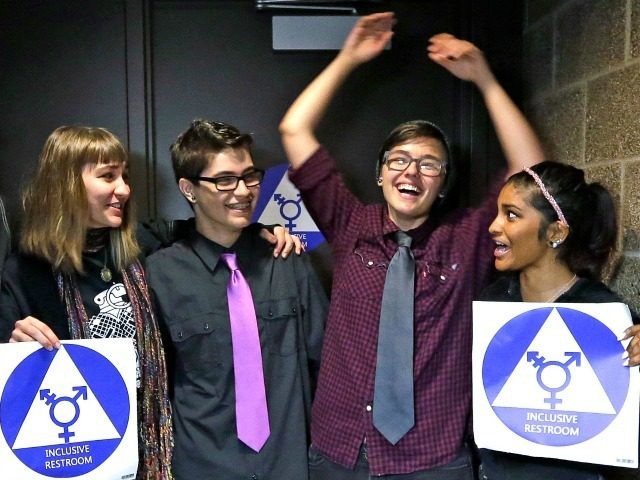 Parents who oppose their children and teenagers being forced to share bathrooms and shower rooms with opposite-sex kids must begin "putting aside their prejudices," says a leading transgender activist, who also asserts there are "hundreds of thousands of trans kids" in the United States.
Mara Keisling, founding executive director of the National Center for Transgender Equality, told C-SPAN on Friday that push to let gender-confused children use the opposite sex's facilities is a continuation of the nation's post-1960s practice of accommodating students of different races and abilities.
Her claim comes only weeks before the Supreme Court is expected to hear a lawsuit claiming that Americans' preference for single-sex bathrooms and shower rooms, and their support for many single-sex civic groups, such as sports leagues, should be declared to be illegal prejudice.