Trump administration shows the world hard evidence of Iranian links to terrorism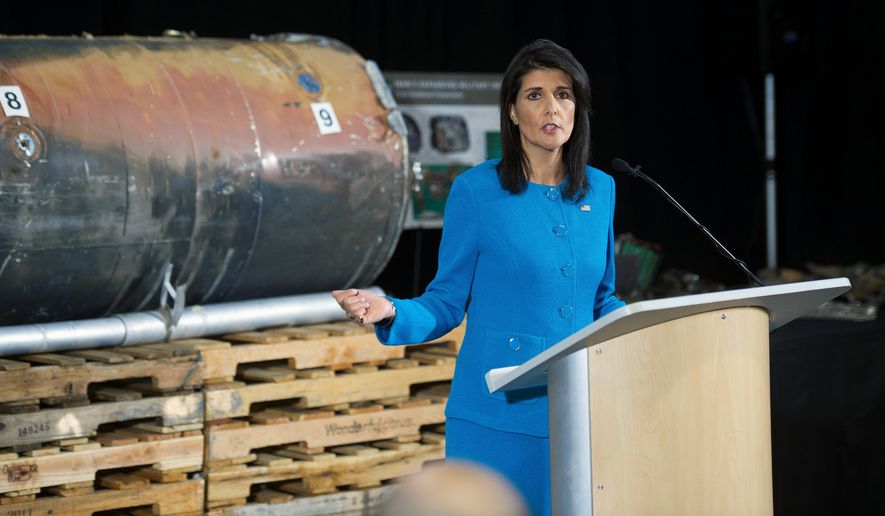 The Trump administration offered what it called "concrete evidence" Thursday of Iranian complicity in terrorist attacks, including a missile said to have been sent from the Islamic republic to rebels in Yemen, then used in last month's attack on the main civilian airport in Saudi Arabia.
Nikki Haley, the U.S. ambassador to the United Nations, said the missile was just one piece of an array of evidence of illegal Iranian behavior that the American government is making public while the administration seeks to further isolate the government in Tehran.
The missile and other weapons were being put on display at a warehouse in Washington so members of Congress, the press and representatives of foreign governments could inspect them and hopefully reach the same conclusion as President Trump that Iran is violating U.N.resolutions.
"Now they actually see that the president was right. Now they see that, yes, there are problems," said Mrs. Haley, standing in front of the missile she said bore unmistakable markings of Iranian origin.