Trump and Corker's Feud Erupts Again, This Time Over Taxes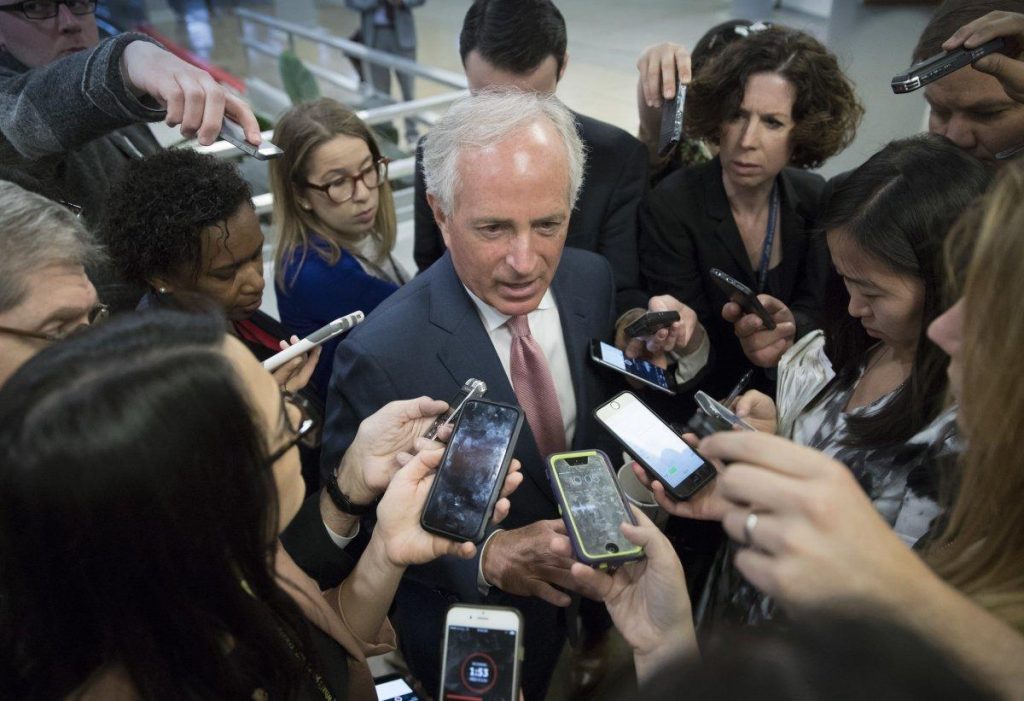 The feud between President Donald Trump and Bob Corker escalated with the president calling the senator "incompetent" and Corker accusing Trump of "debasing our nation" in an angry back-and-forth that could complicate the GOP's path to a tax overhaul.
Corker, in a series of television interviews Tuesday morning, unleashed a devastating attack on Trump's presidency.
"When his term is over I think the debasing of our nation, the constant non-truth-telling, just the name-calling," the Tennessee Republican said on CNN, "the debasement of our nation will be what he will be remembered most for, and that's regretful."
Young people are "watching a president stating absolute non-truths, nonstop personalizing things in the way that he does, and it's very sad for our nation," Corker said.