Trump budget team downplays risk, consequences of government shutdown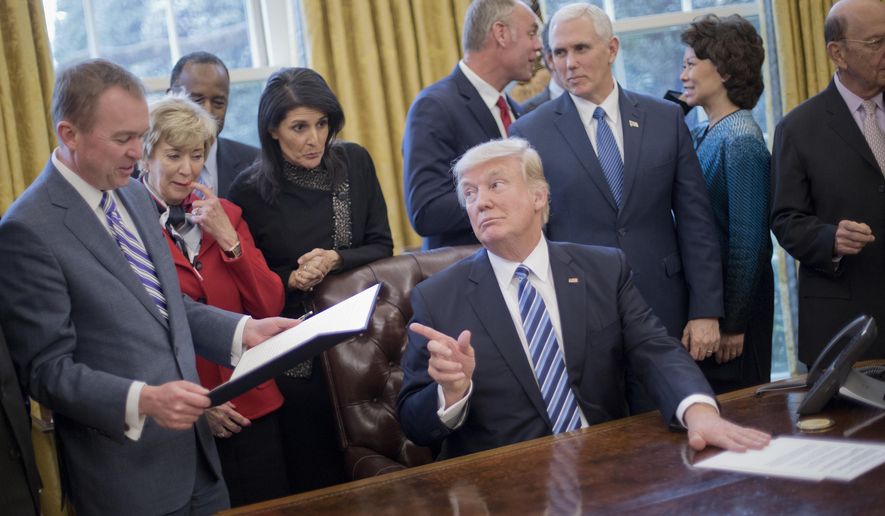 President Trump and his budget team are voicing confidence that a government shutdown will be averted before Friday's deadline, even as they methodically go through an Obama-era checklist of preparations for shuttering departments and agencies just in case Congress can't agree on a spending bill in time.
The White House Office of Management and Budget late last week gave guidance to department heads to stick to contingency plans, most of which were drafted in 2015, with some updated as recently as December.
Mr. Trump described the steps as routine and downplayed the risk of a shutdown.
"I think we're in good shape," he said Friday.
OMB Director Mick Mulvaney echoed that confidence.