Trump Bump: Markets Go Boom!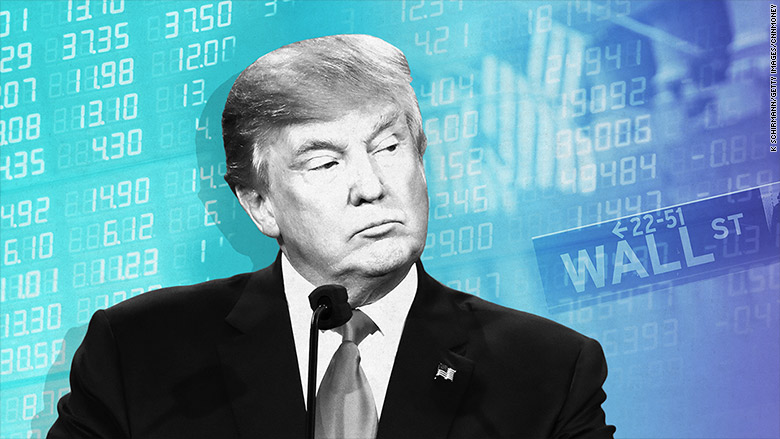 Rick Amato explains what the financial markets are telling us about a Trump presidency, while appearing as a guest recently on the TV show 'America Trends' hosted by Dr. Gina Loudon.

While the elite media, democrat party and some in the republican establishment focus on unproven conjecture about Russia and the Trump victory one thing is certain: the U.S. financial markets are celebrating his election in grand fashion and with vigorous optimism. And who can blame them after comments like the ones last week made by U.S. Steel CEO Mario Longhi?
Longhi said his industry might be able to rehire up to 10,000 laid off steel workers now that, quote, 'Donald Trump will be occupying the Oval Office.' When was the last time you heard that said about a president? Any president. Democrat or republican? Remarkably shares of U.S. Steel are up 80% since Trump's victory five weeks ago! In part because of expected decreases in regulation and corporate tax rates and an anticipated long overdue new, friendly attitude towards business in America.
"There was a time, Longhi said, in the past couple of years that I was having to hire more lawyers to try to interpret these new regulations, than I was hiring engineers. That doesn't make any sense." His optimism is being felt by others throughout the economy.
Last week as you may have heard something significant happened. The Dow Jones Industrial Average, S&P 500, Dow Transports and Russel 2000 indexes all set new record highs. To put this into proper perspective, according to the highly regarded and respected Dow Theory, anytime both the Dow Transports and Dow Jones set new highs together, it is a sign we are in a bull market. In other, words not just short lived a blip on a screen.
Of course there is no telling how long the bull market will last or how painful any future correction may be. But historically the stock market reflects what is happening economically in America and forecasts where the U.S. economy is headed 12-18 months out. The elite media should be focusing on what the markets are telling us about jobs and the economy under Trump instead of trying to delegitimize his presidency. Unfortunately I wouldn't count on that happening anytime soon.
Echoing the sentiment of a new business friendlier environment last week was the CEO of Japanese-based SoftBank, which controls U.S. wireless carrier Sprint Corp. CEO Masayoshi Son told President-elect Trump his company will create 50,000 new jobs in the U.S. through a $50 billion investment in startups and new companies. Afterwards Son told reporters, "We were talking about it, and then I said I'd like to celebrate his presidential job because Trump will advocate deregulation".
Watch Politics and Profits with Rick Amato on TV Across America
Coming to your city soon!
Watch online anywhere at PoliticsandProfits.com