Trump calls Cruz non-endorsement 'no big deal,' senator defends decision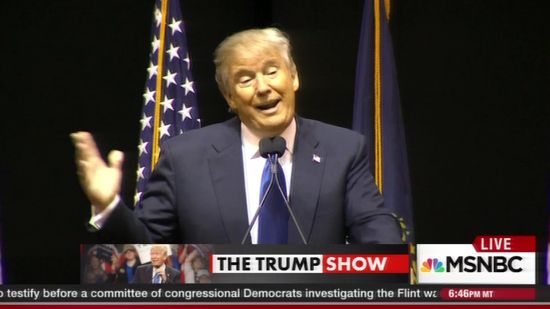 CLEVELAND – Donald Trump mostly brushed off the furor over Ted Cruz's non-endorsement speech Wednesday night, calling the snub "no big deal" even as the senator himself doubled down – though the Republican standard-bearer used the dispute to warn voters that if Democrats win in November, their justices "will destroy us all."
Trump blasted out a pair of tweets responding to the Cruz speech backlash.
Cruz, meanwhile, defended his remarks Thursday morning at a breakfast with Texas delegates, during which he was pushed to admit he still held a grudge against Trump for "maligning" his wife and father.
Even as some in the audience Thursday morning chanted "Trump, Trump," Cruz doubled down, saying he still doesn't plan to endorse. He also said Trump never asked him to do so when he invited him to speak, and the campaign knew what he was going to say.
The Texas senator faced a mixed reaction from the crowd, at a gathering down the street from the convention arena where his remarks caused a commotion the night before. Some cheered, while others challenged him on whether he'd endorse. Cruz, amid some contentious exchanges with delegates, suggested endorsing Trump would have been the easy option.