Trump calls for debate drug test, says 'something going on' with Clinton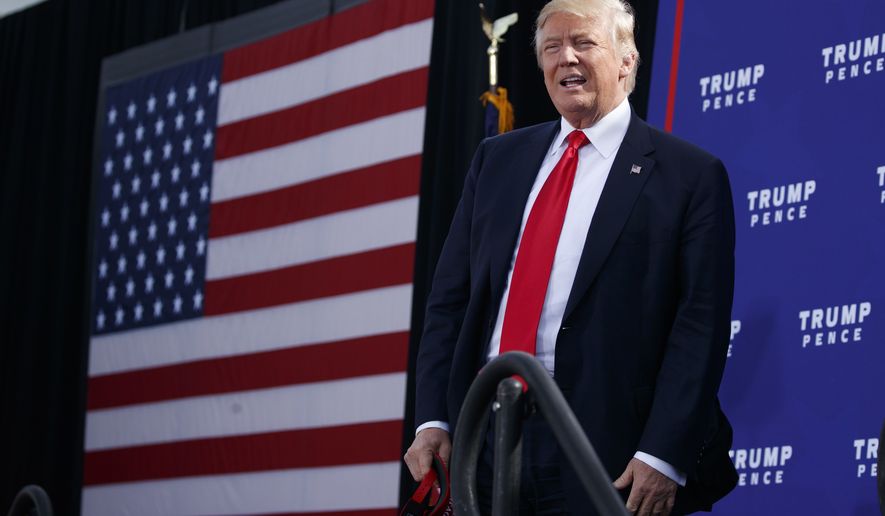 Donald Trump said Saturday that a drug test should be administered prior to the presidential debate next week because Democratic nominee Hillary Clinton appeared to be "pumped up" on drugs at their last face-off.
"Athletes, they make them take a drug test. I think we should take a drug test prior to the debate," the Republican nominee told a rally in Portsmouth, New Hampshire. "I'm willing to do it."
Mr. Trump and Mrs. Clinton are set to next meet on the debate stage Wednesday in Las Vegas.
Mr. Trump said that he "didn't what's going on with her" but that at the debate Sunday in St. Louis, Mrs. Clinton started the 90-minute debate "pumped up" and turned lethargic by the end.
"She could barely reach the car," he said.