Trump executive order ends family separations, locks in zero-tolerance policy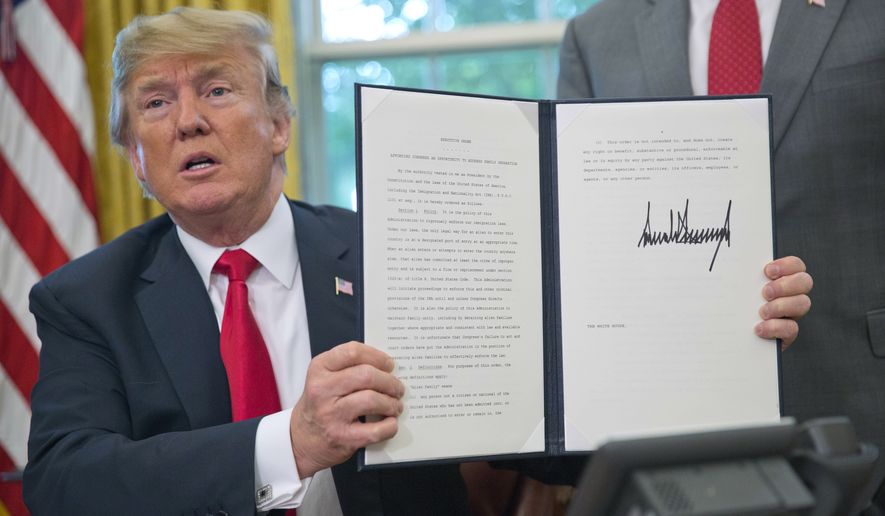 President Trump signed an order Wednesday ending the separation of families at the border, moving to end a crisis that engulfed his administration and threatened to derail his hopes of progress on broader immigration reforms.
The changes don't end the new zero-tolerance policy that pushes for criminal prosecutions of illegal immigrants who jump the border — indeed, it enshrines the policy in the executive order.
But it does mean those families arrested for sneaking in will be held in immigration detention facilities, rather than separated, with parents sent to criminal justice system jails and kids handed off to Health Department-run dorms.
"What we have done today is we are keeping families together. The borders are just as tough, just as strong," Mr. Trump said in the Oval Office as he signed the order, flanked by Vice President Mike Pence and Homeland Security Secretary Kirstjen Nielsen.