Trump halts decision to allow Elephant trophy imports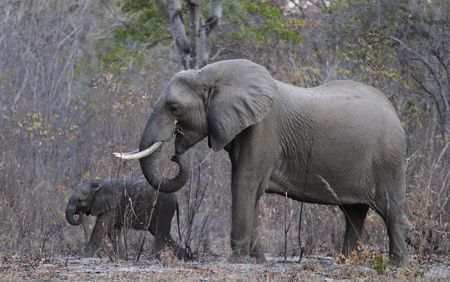 WASHINGTON (Reuters) – U.S. President Donald Trump said in a tweet on Friday he is putting a decision to allow imports of elephant trophies on hold after a torrent of criticism from conservation advocates and across social media.
Trump's reversal came hours after his administration released a rule on Friday to allow hunters who kill elephants in Zimbabwe to bring their trophies back to the United States, which had been banned by the Obama administration.
"Put big game trophy decision on hold until such time as I review all conservation facts. Under study for years. Will update soon with Secretary Zinke. Thank you!" Trump wrote.
Interior Secretary Ryan Zinke said in a statement that he had spoken with Trump and "both believe that conservation and healthy herds are critical." He said the "issuing of permits is being put on hold as the decision is being reviewed."