Trump launches nightly Facebook campaign news show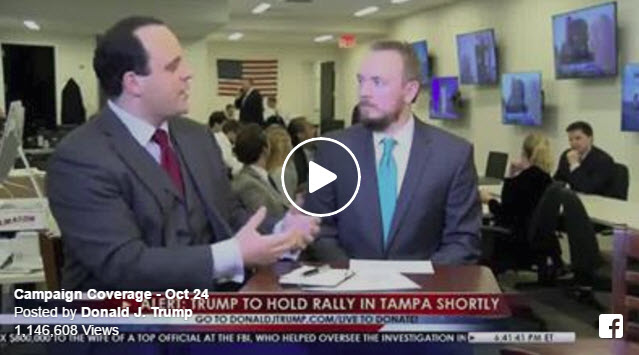 Republican presidential nominee Donald Trump announced Monday that his campaign will broadcast a nightly program on Facebook Live that will run until Election Day.
The campaign will air the program at 6:30 p.m. from Trump Tower in New York City. The half-hour coverage will go live right before Trump's 7 p.m. rallies, Trump's advisers Boris Epshteyn and Cliff Sims told Politico. The show will also include conservative pundit from The Blaze Tomi Lahren.
"This is a HISTORIC movement. Together, we will once again make a government by, for, and of the people! Help us close out the final weeks of this campaign strong and WIN," Trump wrote in a Facebook post that also include a link to a fundraising page.