Trump Preaches to the Choir in Meeting With Evangelicals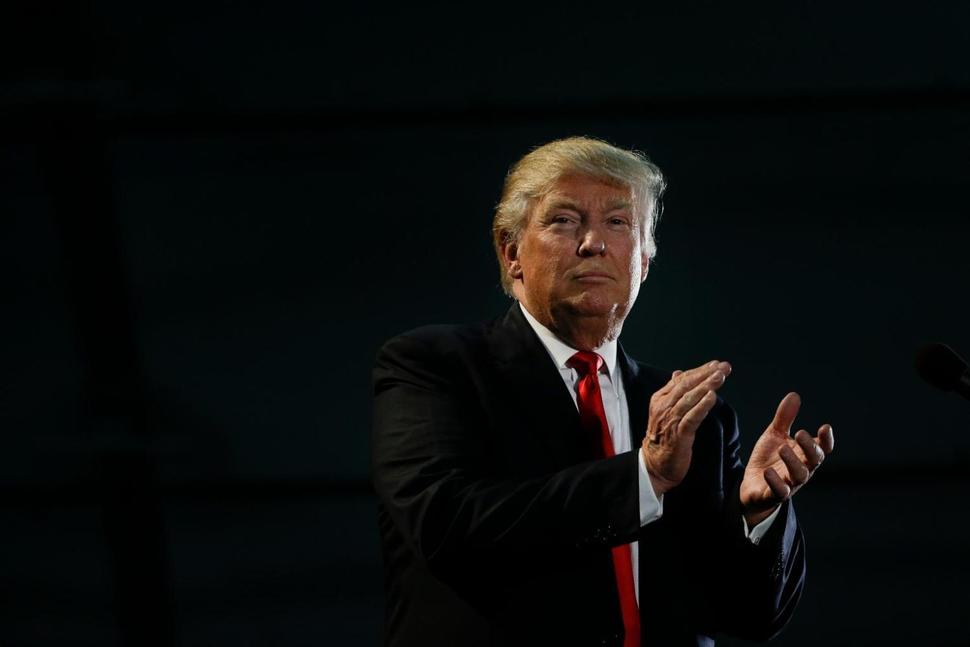 As a divisive, thrice-married billionaire with a relatively casual relationship with Christianity, Donald Trump's meeting Tuesday with hundreds of powerful evangelical Christian conservatives smacked of an ancient Biblical test, one in which a condemned man is thrown before bloodthirsty lions to determine the power of his faith.
Yet like the proverbial Daniel, a man of strong belief who was rescued by angels, Trump emerged from the closed-door meeting in New York City without a metaphorical scratch – and with a standing ovation for telling his audience what they'd hoped to hear.
Declaring religious liberty is "the No. 1 issue," Trump reportedly said he'd appoint anti-abortion judges, would end a federal ban on political endorsements by religious institutions that have tax-exempt status and would get the country to say "Merry Christmas" again.
"I think maybe that will be my greatest contribution to Christianity – and other religions, is to allow you, when you talk religious liberty, to go and speak openly and if you like somebody or want somebody to represent you, you should have the right to do it," Trump said, according to The Washington Post.