Trump Rallies House Republicans, Soothes Nerves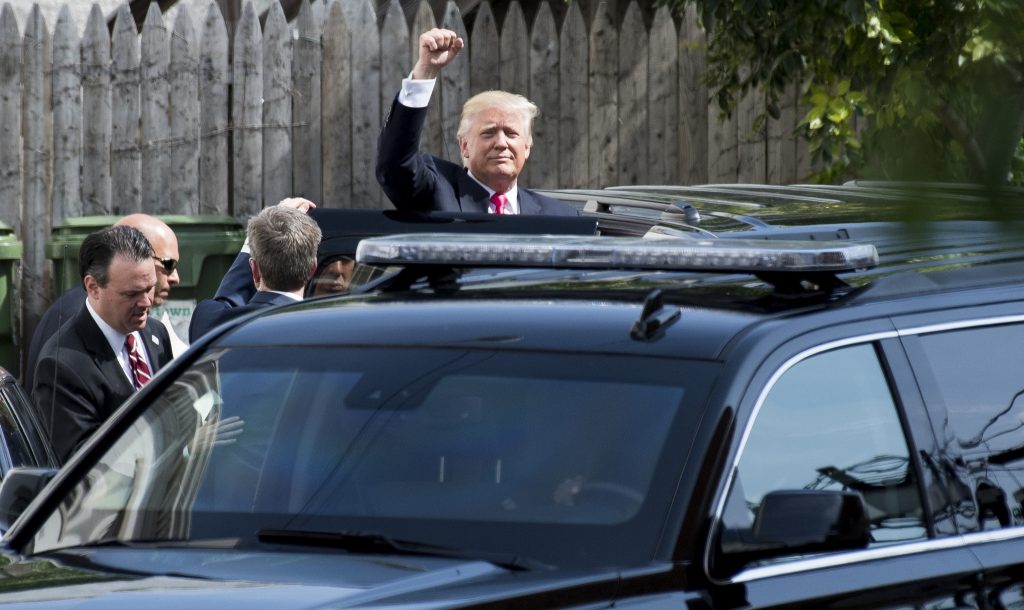 With less than two weeks to go before the Republican National Convention, Donald Trump met Thursday with House Republicans, some of whom are still anxious about his tone as the presumptive GOP nominee.
But many members said they left the closed-door meeting at theCapitol Hill Club with a good feeling.
"It was actually probably Donald Trump at his best," said New York Rep. Peter King, who's been critical of Trump in the past. King had been expecting "some tough talk back and forth," but saidthe meeting was overall positive. "There was no negative moment, no awkward moment," the Long Island congressman said.
Trump's meeting comes on the heels of a Wednesday night speech that may have exasperated Republicans already concerned about the temper and tone of their nominee.