Trump Rejects Notion of Feud With CIA in Day-One Visit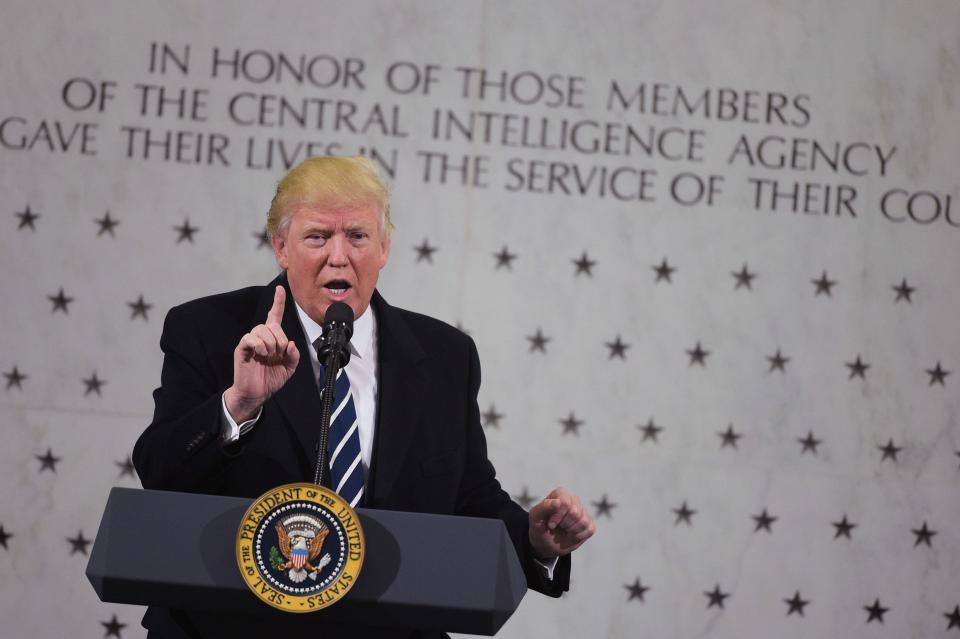 President Donald Trump assured employees at the CIA of his strong support and said he would unleash them to defeat Islamic terrorists after previous presidents had held the intelligence community back during the nation's 16-year-old war with extremists.
"We have not used the real abilities that we have. We've been restrained," Trump said in a rambling speech that strayed into criticism of the media, his performance during Friday's inaugural speech and his belief that the U.S. should have "kept the oil" after invading Iraq.
Standing before the CIA Memorial Wall, which is engraved with stars representing employees who lost their lives in service to the country, Trump rejected the notion that he had been in a "feud" with the intelligence community over its investigation of the Russian government's hacking of the presidential campaign.