Trump sees vindication as intel reports North Koreans are dismantling key missile site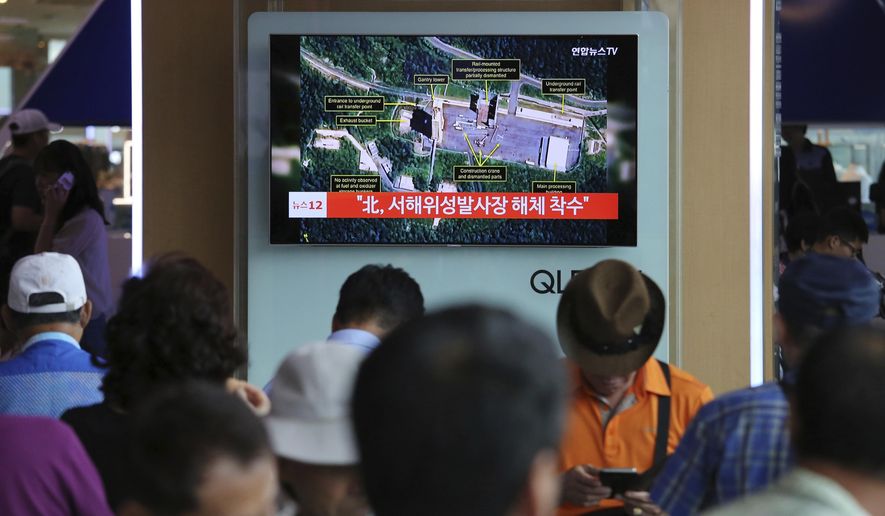 New satellite imagery suggests that President Trump's landmark summit last month with North Korean dictator Kim Jong-un has returned its first significant dividend, providing evidence that Pyongyang has begun to dismantle portions of a key missile test site.
Pictures taken late last week and made public Tuesday show North Korean workers apparently disassembling its Sohae Satellite Launching Station, a site used to make liquid-fuel engines for ballistic missiles and space-launch vehicles. The move represents the first concrete step taken by Mr. Kim since his June 12 meeting with Mr. Trump in Singapore and comes as welcome news for an administration that has been under increasing fire for failing to produce any tangible results from the summit.
But lawmakers, regional analysts and even the president's secretary of state were urging caution amid fears that the reclusive regime may simply be stalling and that no independent observers were present to confirm the North's moves.
The president, who reportedly has grown angry with news coverage of the meeting, told a crowd in Kansas City, Missouri, that the satellite pictures prove that the negotiation process with North Korea is "going very well."