Trump sides with Rubio over Cruz in NSA surveillance debate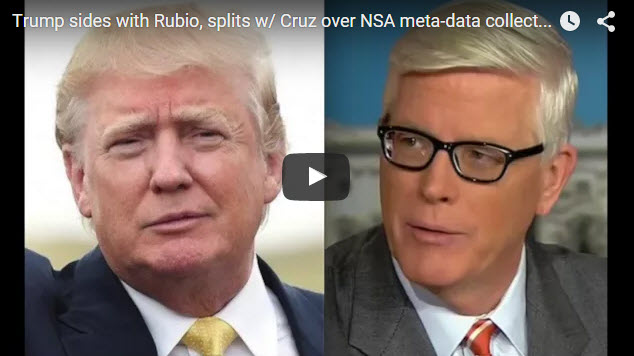 Republican presidential front-runner Donald Trump on Tuesday sided with Sen. Marco Rubio (R-Fla.) over Sen. Ted Cruz (R-Texas) on restoring surveillance measures under the Patriot Act.
"I tend to err on the side of security, I must tell you," Trump told conservative radio host Hugh Hewitt when asked about the metadata program.
"When you have the world looking at us and would like to destroy us as quickly as possible, I err on the side of security," Trump added.
The position marks a contrast with Cruz, whom Rubio has targeted for opposing the bulk metadata program.