Trump stands by debate boycott decision, announces veterans event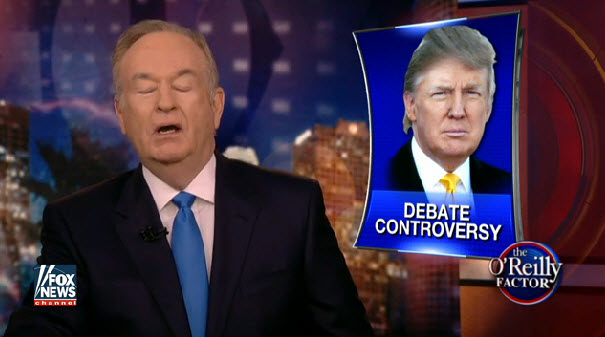 Donald Trump stuck by his decision to skip the upcoming Fox News/Google presidential primary debate, claiming in an interview Wednesday night with Fox News' Bill O'Reilly that he had been "used" and mistreated.
"I don't like being taken advantage of," the billionaire businessman and Republican primary front-runner said, repeatedly telling O'Reilly that he'll instead hold a veterans event at Drake University while his GOP rivals debate.
Trump has taken heat from conservative commentators as well as his Republican primary rivals for his decision to boycott the Thursday night debate. Texas Sen. Ted Cruz earlier said that if Trump is "afraid" to face questions, "that does not bode well for what kind of commander-in-chief you'd make." Cruz also challenged Trump to a one-on-one debate, a suggestion Trump later brushed aside with a sarcastic tweet referencing Cruz's Canadian birth.