Trump Team May Move West Wing Briefings to Expand Capacity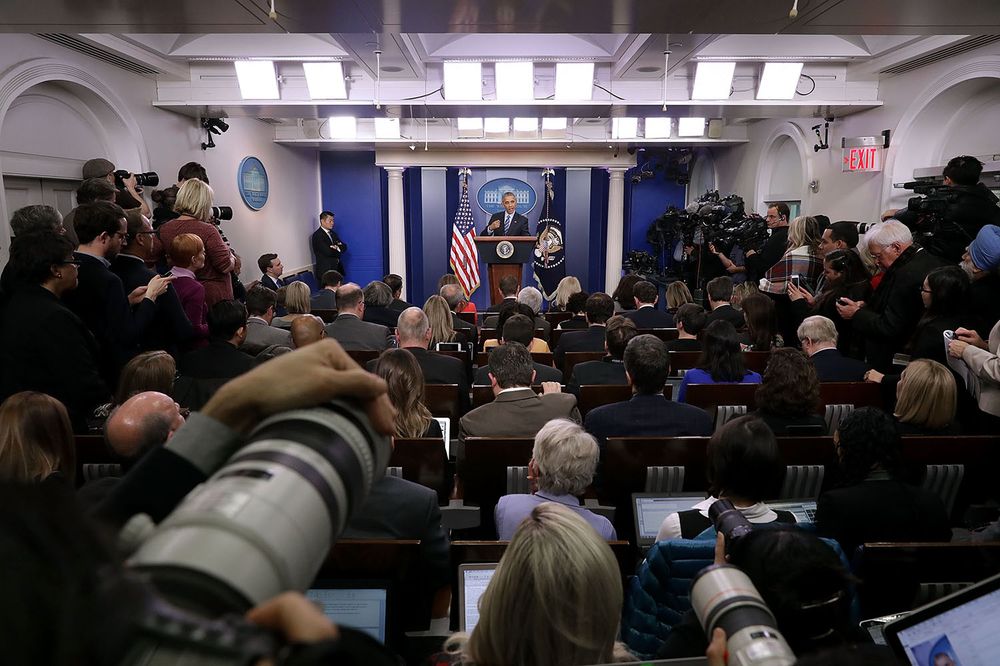 The incoming Trump administration is considering moving White House press briefings out of the West Wing to accommodate more than the "Washington media elite," President-elect Donald Trump's press secretary said.
"This is about greater accessibility, more people in the process," Sean Spicer said Sunday on Fox News Channel's "Media Buzz." Involving more people, including bloggers and others who aren't from the mainstream media, "should be seen as a welcome change," he said.
Spicer and other Trump officials said no decisions had been made.
Their comments followed a report Saturday by Esquire, citing unidentified officials from the transition team, that the new administration may move the press corps out of the main White House building altogether because of antagonism between Trump and the media.
Any change would be made for logistical reasons, in response to heavy demand from media organizations, Vice President-elect Mike Pence said Sunday.