Trump to hire 15,000 new Immigration Agents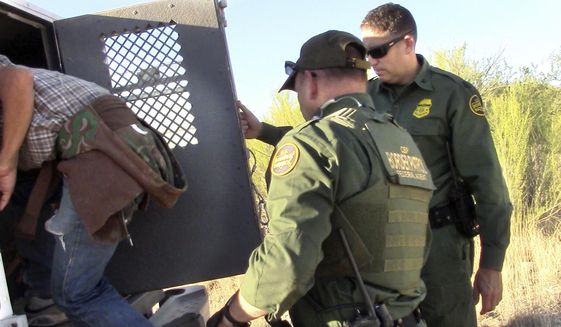 An inspector general put a major dent Monday in President Trump's call for 5,000 new Border Patrol agents and 10,000 new deportation officers, releasing a report saying the administration can't begin to justify that exceptional level of hiring.
Given the stringent standards and hiring rates, U.S. Customs and Border Protection would have to receive a staggering 750,000 applications in order to find 5,000 Border Patrol agents.
The numbers are only slightly better for U.S. Immigration and Customs Enforcement — some 500,000 people would have to apply in order to fill the 10,000 deportation officer slots Mr. Trump wants, Homeland Security Inspector General John Roth said.
Even if they could hire the agents and officers, the government can't explain how it would train and deploy them in a way that would make sense, Mr. Roth said. CBP, for example, said it's still at least three years away from being able to describe its operational needs — much less align its workforce to meet those objectives.