Trump touts 'mainstream media accountability survey,' asks supporters to 'fight back' against press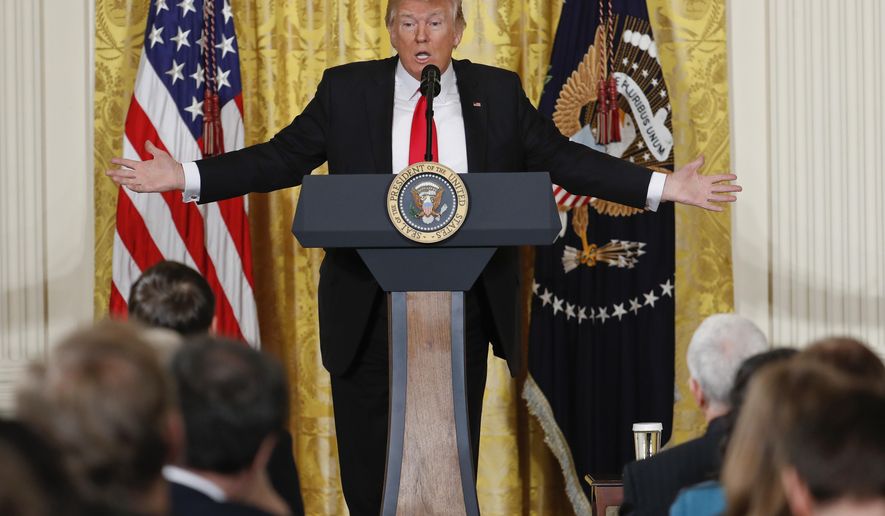 President Trump is urging supporters to help "fight back against the media's attacks and deceptions" by answering an online survey about the performance of the fourth estate.
Mr. Trump's team emailed a "mainstream media accountability survey" to supporters Thursday not long after he publicly ridiculed several journalists during a contentious press conference.
"The press has become so dishonest that if we don't talk about, we are doing a tremendous disservice to the American people. Tremendous disservice. We have to talk to find out what's going on, because the press honestly is out of control. The level of dishonesty is out of control," Mr. Trump told reporters during a White House press conference Thursday.
"You know that I don't trust the media to report on anything we achieve," he wrote in an email to supporters afterwards sent by the Trump Make America Great Again Committee, a joint fundraising group composed of the president's own fundraising organization and the Republican National Committee.
"Instead, you — the American people — are our last line of defense against the media's hit jobs," Mr. Trump wrote.