Trump vows cheaper border wall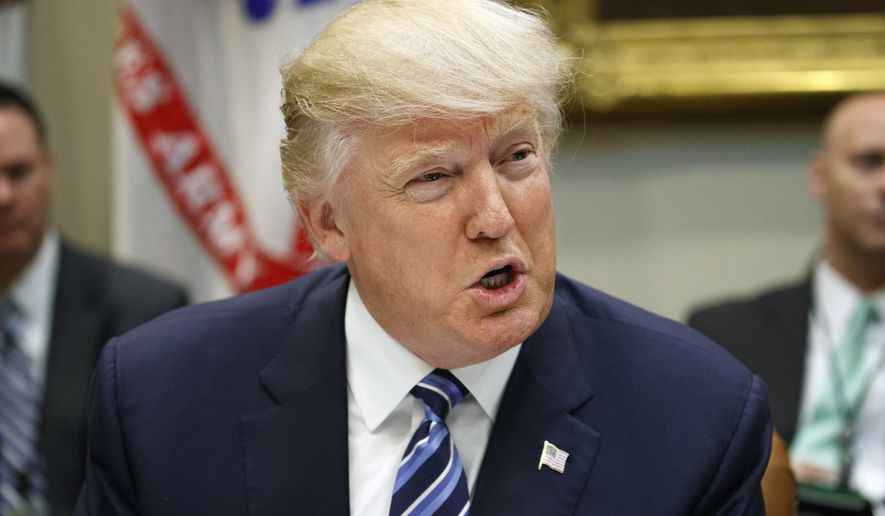 President Trump said Saturday that he hasn't begun to negotiate the costs of his planned border wall, vowing to use his deal-making skills to get a better price than the latest estimate of more than $20 billion reported earlier this week.
The president also cited The Washington Times' report Friday that after a judge halted his extreme vetting executive order, the State Department surged admissions of Syrians, Iraqis and other refugees from the seven countries Mr. Trump is most worried about in connection to terrorism.
"Our legal system is broken! '77% of refugees allowed into U.S. since travel reprieve hail from seven suspect countries,'" the president said in a series of Twitter posts. "SO DANGEROUS!"
The Times reported that before the judge's Feb. 3 order halting what the president has termed extreme vetting, just 31 percent of refugees hailed from Yemen, Somalia, Sudan, Syria, Libya, Iraq and Iran. In the week after the judge reinstated the refugee program, 77 percent of admissions came from those countries.
As of Saturday morning the rate was still 72 percent, with a whopping 50 percent coming from Iraq and Syria alone.