Trump vs. Jorge Ramos on Birthright Citizenship, Wall, Deportation: "We're Going To Start With The Gangs"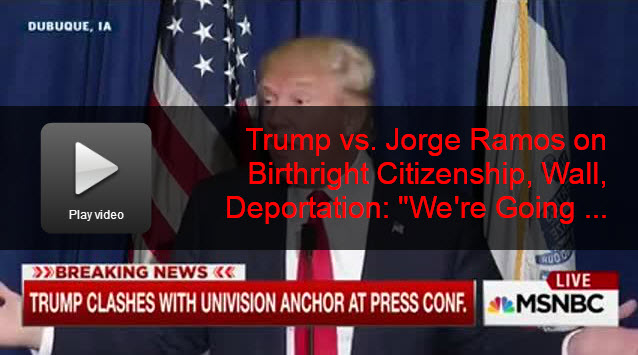 Univision anchor Jorge Ramos took on Donald Trump at a press conference held by the Republican presidential candidate in Dubuque, Iowa on Tuesday evening. The two went head to head for five minutes over birthright citizenship, how Trump would build a wall, how he would deport illegal immigrants and more. Trump fought back against Ramos and attempted to get him to acknowledge crime committed by illegal immigrants.
Earlier, Ramos was ejected from the presser for stepping out of turn.
Trump vs. Ramos on birthright citizenship
DONALD TRUMP: Well, a lot of people think — no, no, excuse me. a lot of people, no, no, but a lot of people think that's not right, that an act of congress can do it.