Trump wants Space Force up and running by 2020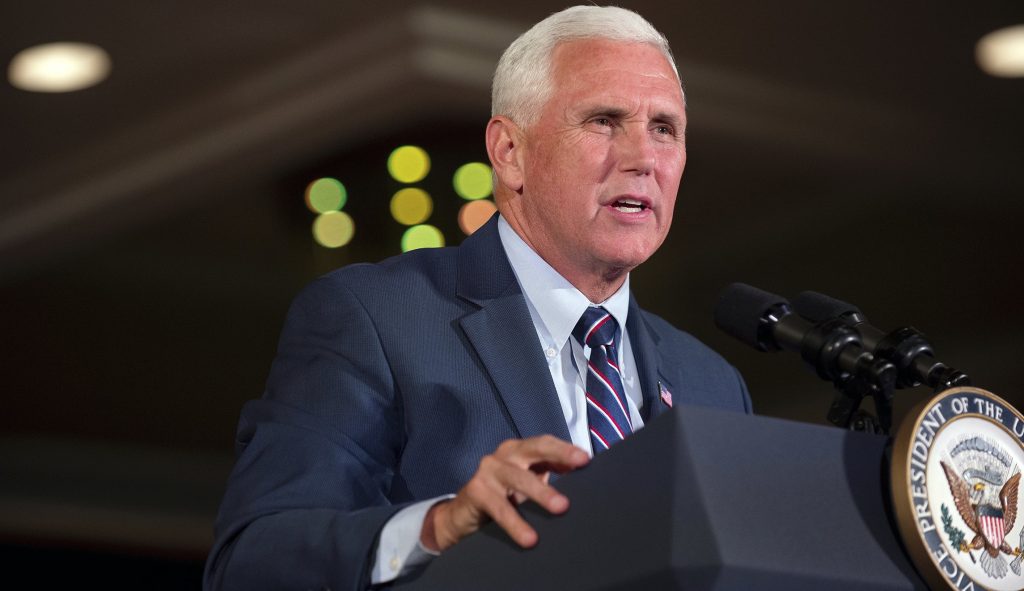 The Trump administration will ask Congress to establish a sixth branch of the military defend U.S. satellites and counter adversaries in space fulfilling the President Trump's vision of a Space Force, which he announced in June and wants up and running two years from now.
"The time has come to establish the United States Space Force," declared Vice President Mike Pence in a speech in the Pentagon's subterranean auditorium, packed with military members including all the senior leaders of the Air Force, which now has responsibility for space defense.
While acknowledging that "creating a new branch of the military is not a simple process," Pence nevertheless announced an ambitious goal of launching the proposed U.S. Department of the Space Force by 2020.
"Ultimately, Congress must act to establish this new department," Pence said, adding the White House is already working with Congress to build bipartisan support for the plan.