Trump, Xi in Florida for high-stakes summit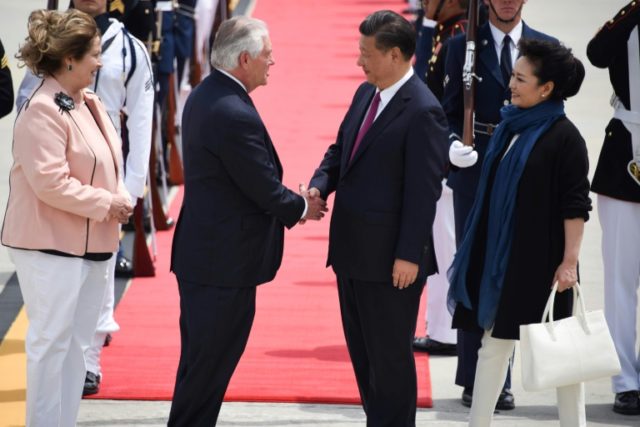 Palm Beach (United States) (AFP) – Presidents Donald Trump and Xi Jinping arrived in Florida Thursday for a first face-to-face summit, eying a basket full of "tweetable" deals to help avoid a public clash.
Xi touched down at Palm Beach airport, where he received red carpet treatment and a military honor guard that offered no hint of the tensions that permeate this high-stakes superpower pow-wow.
Trump arrived a little later and headed to his Mar-a-Lago resort — dubbed the "Winter White House" — where he will host Xi for what promises to be a masterclass in studied informality.
The agenda for the 24 hour summit has purposely been left open, allowing the leaders to freewheel and build a rapport. Thursday's main event is a joint dinner.