Tuesday primaries showcase bruising races for governor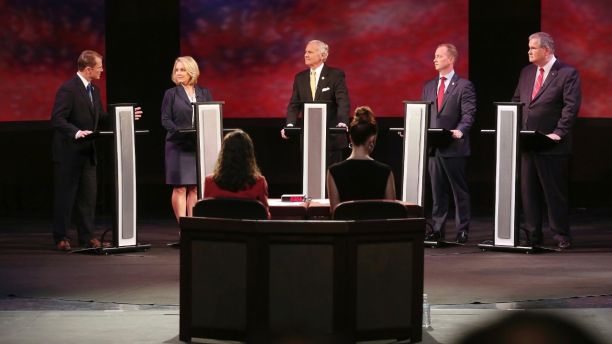 It's all about the race for governor in Tuesday's primaries in Maine, Nevada and South Carolina.
While a couple Senate contests in states voting June 12 are considered competitive in November's general elections, the primaries for those seats aren't quite so dramatic.
In Nevada, for instance, Republican Sen. Dean Heller's seat is one of Democrats' biggest targets, with the state leaning blue, according Fox News' ratings. But he is expected to have an easy primary battle. And Rep. Jacky Rosen is the front-runner for the Democratic nomination to face Heller.
In North Dakota, incumbent Sen. Heidi Heitkamp is expected to hang onto the Democratic nomination — though that race is considered a toss-up in the fall. Heitkamp, a one-term senator considered to be her party's most vulnerable in the 2018 midterms, is likely to face Republican Rep. Kevin Cramer in November.