U.S., NATO allies plan to give corruption-plagued Afghanistan $15B without reform benchmarks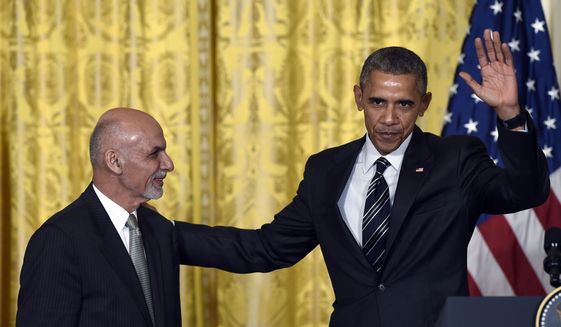 Afghanistan is primed to receive roughly $15 billion from the U.S. and its NATO allies through 2020 despite an extensive track record of fraud, waste and abuse.
A NATO summit in Poland on July 8 will establish funding for Afghan security forces for the next four years. U.S. obligations at the Warsaw event are expected to cost taxpayers $10.5 billion.
Maj. Gen. Gordon "Skip" Davis Jr., commander of Combined Security Transition Command-Afghanistan, which oversees coalition support for Afghan security forces, told the Washington Post on June 18 that there "wasn't time" last year to craft reform benchmarks that Afghan President Ashraf Ghani would need to meet before funds were allocated.
"I think the allies felt it was impractical," Maj. Gen. Davis said. "There just wasn't enough time."