U.S. plans major withdrawal of staff from embassy in Cuba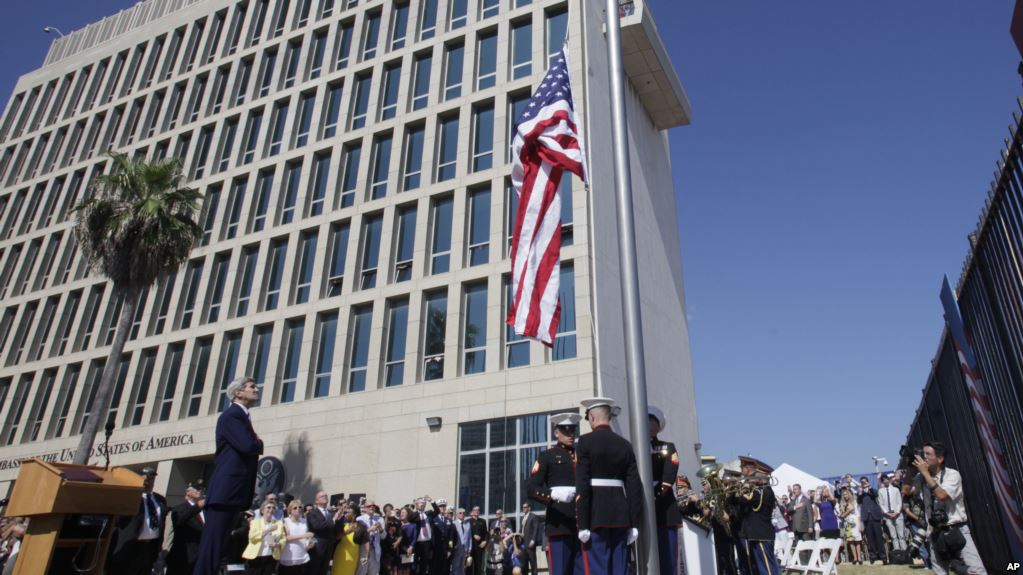 Two sources tell CBS News the U.S. is preparing to announce a major withdrawal of staff and family from the U.S. embassy in Cuba in response to attacks targeting diplomats. Only essential personnel will be left.
An internal memo was sent to Secretary of State Rex Tillerson suggesting a drawing down of personnel in Havana. The meeting this week between Tillerson and Cuban Foreign Minister Bruno Eduardo Rodriguez Parrilla did nothing to help assure the U.S. that Cuban officials are doing enough to protect the safety and welfare of U.S. diplomats in their country. Though Cuba is allowing U.S. investigators into the country, it has not convinced the U.S. that it's taken any real action to prevent the health attacks.
In fact, the Cuban readout of the meeting contained a complete denial that the attacks were taking place.
"The Cuban government has never perpetrated nor will it ever perpetrate attacks of any kind against diplomats," it read. "The Cuban government has never permitted nor will it ever permit the use of its territory by third parties for this purpose."