UN Commissioner Warns of 'Weaponized' Populism from Wilders, Trump, Farage Turning 'Into Colossal Violence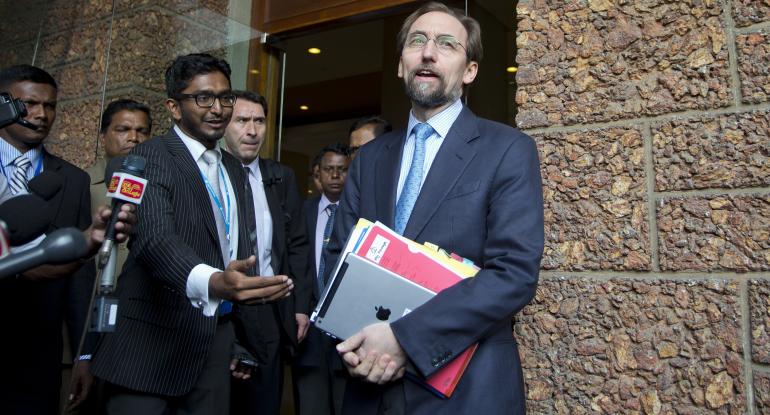 The United Nations' high commissioner for human rights blasted nationalist populists like Donald Trump and Nigel Farage for using "tactics similar" to ISIS to frighten and reel in followers.
"The proposition of recovering a supposedly perfect past is fiction; its merchants are cheats," Zeid Ra'ad Al Hussein said Monday. "Clever cheats."
Speaking at the Peace, Justice and Security Foundation gala in The Hague, Zeid — a Jordanian prince married to an American from Texas, global maternal health activist Sarah Butler — singled out Dutch politician Geert Wilders and "the populists, demagogues and political fantasists" like him.
The commissioner acknowledged he "must be a sort of nightmare" to these populists as he defends the rights of asylum seekers, gays, women and the disabled while being a Muslim "who is, confusingly to racists, also white-skinned; whose mother is European and father, Arab."
He panned Wilders' "lies and half-truths, manipulations and peddling of fear" and recent appearance at the Republican National Convention in Cleveland. "What Mr. Wilders shares in common with Mr. Trump, Mr. [Viktor] Orban [of Hungary], Mr. [Miloš] Zeman [of the Czech Republic], Mr. [Norbert] Hofer [of Austria], Mr. [Robert] Fico [of Slovakia], Madame Le Pen, Mr. Farage, he also shares with Da'esh," he said, using the pejorative Arabic acronym for ISIS.