US Space Command launches, the next step to realizing Trump's dream of a Space Force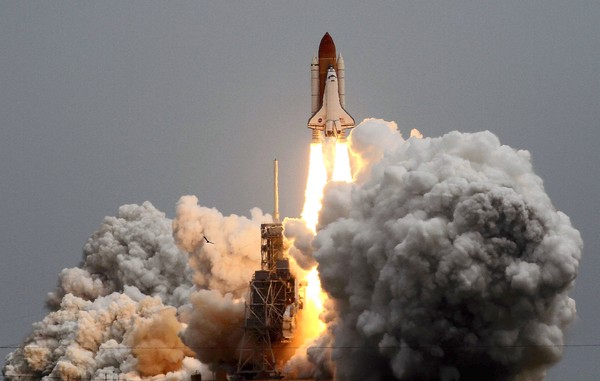 Today's ceremony reestablishing U.S. Space Command marks a significant step in fulfilling President Trump's vision of a full-fledged Space Force as a separate, albeit the smallest, branch of the armed forces.
The president is scheduled to participate in the ceremonies at Peterson Air Force Base in Colorado Springs remotely from the White House. Vice President Mike Pence, who as head of his Space Council has been spearheading the effort to stand up the new service, is also expected to take part.
The original U.S. Space Command was stood up in 1982 and disbanded in 2002, when U.S. Northern Command was established. Now, with space considered a warfighting domain, having a combatant commander solely focused on protecting U.S. satellites has strong bipartisan support.
"To ensure the protection of America's interests in space, we must apply the necessary focus, energy, and resources to the task, and that is exactly what Space Command will do," said Defense Secretary Mark Esper yesterday. "As a unified combatant command, the United States Space Command is the next crucial step towards the creation of an independent Space Force as an additional armed service."