Veteran Arrested For Defending The US Flag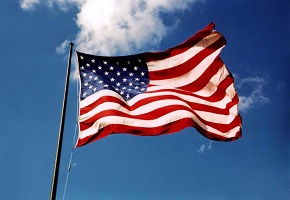 "I did not want anything like this, but I got a call from a student who told me that the flag was on the ground, and they were walking on it," said [Michelle Manhart, an Air Force veteran]. "I was just going over there to pick up the flag off the ground. I don't know what their cause is, but I went to pick it up because it doesn't deserve to be on the ground."
Manhart said she was taken into custody by VSU police officers who then returned the flag to the demonstrators. She admitted to The Valdosta Daily Times that she resisted arrest after seeing the flag being returned.
The group reportedly declined to press charges against Manhart. The officers attempting to detain her also declined to press charges for resisting.
Instead, Manhart was given a criminal trespass warning which effectively bans her from any university activity, including graduation and football games, said Andy Clark, vice president for enrollment, marketing and communications.