VIDEO=> Bill Clinton's Accusers FEAR FOR THEIR LIVES If Hillary Clinton Becomes President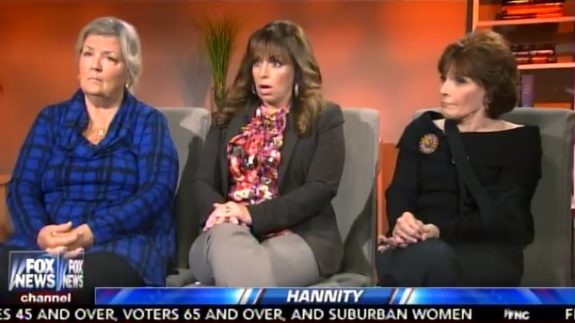 Sean Hannity interviewed Clinton accusers, Paula Jones, Juanita Broaddrick and Kathleen Willey tonight on Hannity.
All three of the women said they fear for their life if Hillary Clinton becomes president.
They know the Clintons well.
They've lived the horror.