White House hand-picks select media outlets for briefing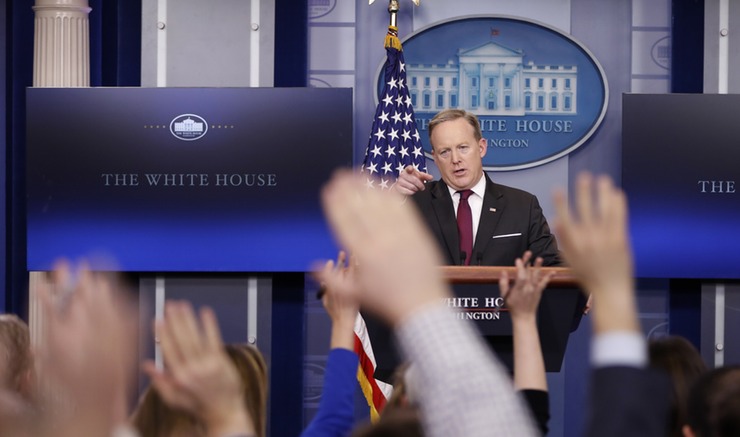 The White House blocked a number of news outlets from covering spokesman Sean Spicer's question-and-answer session on Friday afternoon.
Spicer decided to hold an off-camera "gaggle" with reporters inside his West Wing office instead of the traditional on-camera briefing in the James S. Brady Press Briefing Room.
Among the outlets not permitted to cover the gaggle were news organizations President Trump has singled out for criticism, including CNN.
The New York Times, The Hill, Politico, BuzzFeed, the Daily Mail, BBC, the Los Angeles Times and the New York Daily News were among the other news organizations not permitted to attend.
Journalists from several right-leaning outlets were allowed into Spicer's office, including Breitbart, the Washington Times and One America News Network.