WHITE HOUSE INVITES OBAMA'S RELIGIOUS ALLIES TO RECEPTION WELCOMING POPE FRANCIS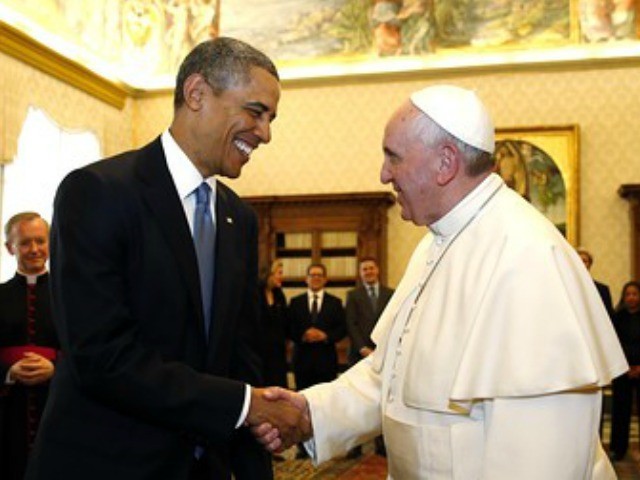 An array of individuals who have served as political allies to President Obama will be on hand to greet Pope Francis when he arrives at the White House later this month.
The Associated Press reports that among those confirmed guests for the reception in the Pope's honor are Rev. Samuel Rodriguez, president of the liberal National Hispanic Christian Leadership Conference, which has pushed for amnesty for illegal immigrants, and Episcopal Bishop Gene Robinson, the first openly gay bishop of that church, who is now on staff at the liberal Center for American Progress.
Also invited is Sister Simone Campbell, who heads the dissident "Nuns on the Bus" Catholic social justice advocacy group. In 2012, Campbell appeared on The Colbert Report and was a primetime speaker at the Democrat National Convention, despite the fact that the DNC openly promoted abortion and same-sex marriage, which are against the teachings of the Catholic Church.