White House struggles to explain weak economy as Obama boasts of job growth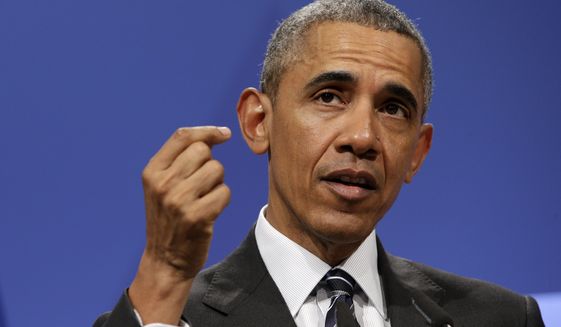 The White House labored Thursday to explain a first-quarter economic report showing the weakest growth in two years, even as President Obama was trumpeting his mastery of the economy in a New York Times Magazine interview.
The Department of Commerce reported that U.S. gross domestic product rose 0.5 percent in the first quarter of 2016, the third straight sluggish start to a year. Consumer spending and business purchases both fell, continuing trends that could have ominous implications for Hillary Clinton's presidential campaign as she tries to claim the mantle as Mr. Obama's successor.
Jason Furman, Mr. Obama's top economic adviser, blamed the first-quarter slowdown on "weak foreign demand and low oil prices," and some private economists say growth should pick up later this year. But Republicans were quick to trumpet the disappointing number as an indictment of the administration's economic stewardship.
"Today's GDP report showing the weakest period of economic growth in two years is the latest sign the Obama economy isn't working," said Republican National Committee Chairman Reince Priebus. "Despite all of the evidence Obama's liberal policies are leaving middle-class families behind and holding back growth, Hillary Clinton thinks this president doesn't get enough credit and wants to double down on his failed agenda."
House Budget Committee Chairman Tom Price noted the nonpartisan Congressional Budget Office is forecasting the economy will continue to "underperform" in the years ahead if current fiscal policies are maintained.