Wife Of Socialist U.S. Senator Accused Of Loan Fraud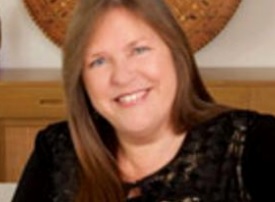 Documents obtained by The Daily Caller News Foundation indicate that the wife of Vermont Sen. Bernie Sanders may have been able to use her clout to get away with loan fraud, nearly bankrupting the small college she was president of and collecting a sizable severance package in the process.
These revelations come amid growing speculation that Sen. Sanders, a self-described socialist who has blasted the U.S. government asan oligarchy run by billionaires and railed against the golden parachutes received by top corporate executives, will contend for the Democratic presidential nomination.
Jane Sanders was the president of tiny Burlington College in Burlington, Vermont for seven years, from 2004 until 2011. During her tenure, Sanders masterminded an ambitious expansion plan that would have more than doubled the size of the school. To do so, she had the college take on $10 million in debt to finance the purchase of a new, far more expansive campus. The move backfired massively, leading to Sanders' departure from the college and the near-collapse of the institution.