Will Megyn Kelly Sell Conservatives Short on NBC?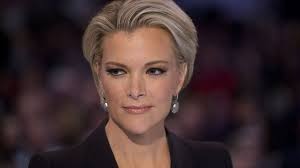 Megyn Kelly is now arguably the highest paid female newscaster in the entire world. Her deal with NBC gives her creative control over multiple shows and a say in the direction of the news division, nearly unprecedented for a news personality making a lateral move.
Megyn Kelly is not expected to do very well at NBC. Tucker Carlson has already made Fox brass extremely happy by taking ratings up 10% in the 9 pm slot after replacing Kelly's show with his own "Tucker Carlson Tonight." NBC routinely trails Fox in news ratings, and they truthfully do not consider the news function as essential of an element in their basket of investments. This is to be expected; NBC is part of a conglomerate that is many times larger than the Fox Broadcasting Company.
Since the onus of the transition is not raw numbers, what is the real reason that NBC paid Kelly so much to leave? The answer lies in the news that Kelly will be reporting.
The unexpected victory of Donald Trump is still sending shockwaves through American society – he is now officially in office, and there are people who are still dealing with the fact that they did not expect him to win! The Clinton Foundation completely closed its doors, and MSNBC immediately started running commercials featuring the slogan, "Let's work this out together," in relation to the President, in what has to be one of the biggest backpedals in media history.
Let's get down to brass tacks, because this isn't even the end of the power line that NBC is trying to manipulate.
The brass at Comcast (owners of NBC) is a merger hungry group. They are looking to gobble up anything that increases their market share in the telemarketing space, with their latest target being the behemoth Verizon. At this level, the corporations are so big that they will require government permission to merge. Who holds the golden pen? Donald Trump.
If Comcast wants its merger, then NBC has a lot of apologizing to do for its numerous lies about Trump during the campaign, lies no doubt rendered under the assumption that Trump would lose. Megyn Kelly was only one of many very public facing hirings that noticeably shifted the NBC news bloc to the right. Along with hiring Greta Van Susteren in a surprising move, MSNBC also (unsurprisingly) fired every Obama mouthpiece on the network except for ratings cash cow Rachel Maddow and her slimy backup guys, Chris Hayes and Lawrence O'Donnell.
If Megyn doesn't have the pressure of performing elite numbers because of the presence of Maddow, and she also has cover from the network in the form of the Susteren hire, she should be completely free to be herself on NBC. Knowing that the network wants to get along with Trump, the direction of the brass and Kelly's professed conservatism should match up quite nicely.
However, politics and news make strange bedfellows. It remains to be seen how NBC will utilize the Kelly brand. Perhaps, she has been set up to serve as a foil for the Fox News bloc – definitely a possibility considering the circumstances involving her move. It will be interesting to see if Megyn takes her alleged issues with former boss Roger Ailes out on all conservatives, or if she is able to direct her vitriol into her work in a constructive fashion.
We'll be watching, Megyn.