Zuckerberg's Hawaii neighbors dislike rock wall surrounding property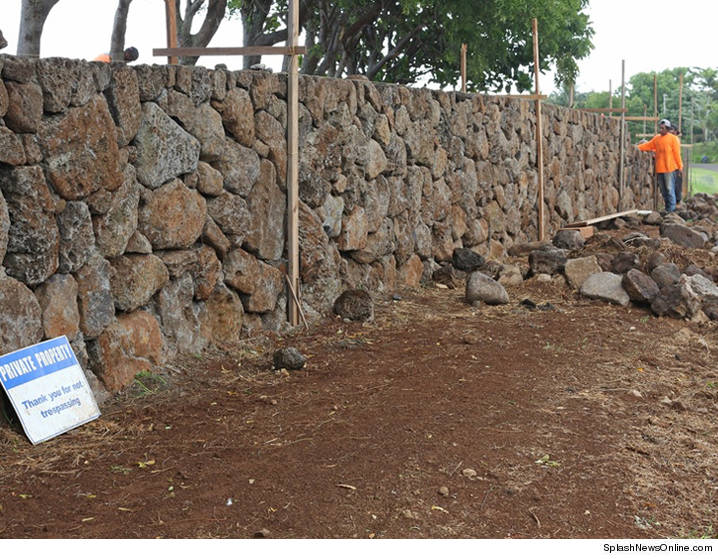 Neighbors of Facebook CEO Mark Zuckerberg in Hawaii aren't too happy about the rock wall he's having built on his property on the north shore island of Kauai.
Retiree Moku Crain told the Associated Press Tuesday the wall looks daunting and forbidding. Crain hopes and expects Zuckerberg will soften the wall's look by planting foliage around it.
"Whereas before when we drove along the road we could see the ocean and see through the property, it's closing off that view," Crain said. "So I think that's part of it. Nobody likes change."
Crain said the wall was about 6 feet tall and that another existing wall on the property was only about 4 feet. Few would complain if the new wall was the same height, Crain predicted.
Lindsay Andrews, a spokeswoman for the billionaire's Kauai property operations, says the rock wall is designed to reduce highway and road noise. Similar walls are routinely used for this purpose, she said. The wall follows all rules and regulations, she said.