Say It Ain't So Joe! Sheriff Arpaio headed for big loss in Arizona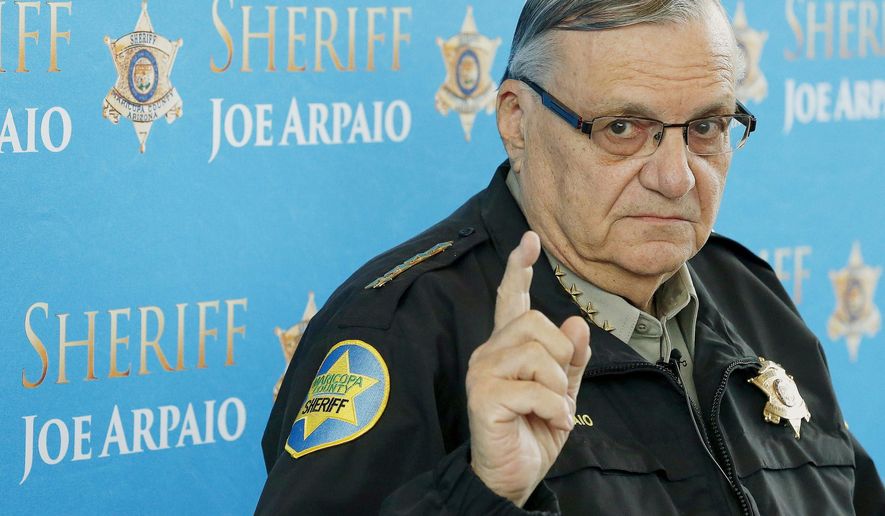 Sheriff Joe Arpaio is headed for a staggering defeat in his bid for a seventh term at top law enforcement officer in Maricopa County, Arizona, according to a new poll Thursday that shows him trailing his Democratic challenger by 15 percentage points.
Paul Penzone, the Democrat, has 45.9 percent support while Sheriff Arpaio has 31.1 percent in the poll by Arizona State University and the Arizona Republic.
Those numbers show Sheriff Arpaio attracting support of less than a third of voters, signaling he'd need a monumental comeback to win the race.
The poll was conducted at the same time that the federal Justice Department announced it was pursuing criminal contempt charges against the sheriff, saying he has refused to comply with court orders that he stop profiling Hispanics in his jurisdiction.
Sheriff Arpaio has gained national notoriety over the years for his tough stance on illegal immigrants and his creative law enforcement, including having inmates put in tent city jails and wear pink jumpsuits.