Colorado Springs gunman holed up in Planned Parenthood building, firing at police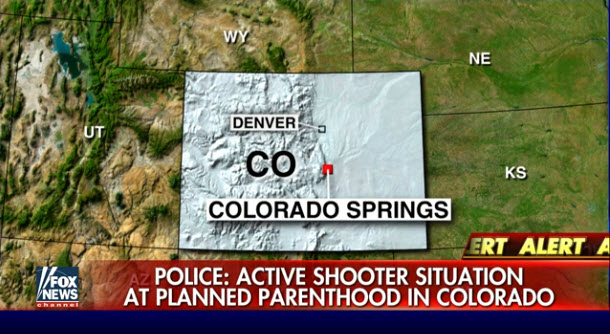 A Colorado Springs gunman who wounded three police officers and an unknown number of civilians in a shooting spree Friday has holed up in a Planned Parenthood building, where he is firing at police.
Lt. Catherine Buckley of the Colorado Springs Police Department told a late afternoon news conference that the gunman, described as wearing a long coat and armed with a rifle, had begun firing from inside the building after a roughly 90-minute lull. "I can't say the number of injured or how many casualties, if any," she said.
Buckley also said a fourth officer was wounded Friday inside the Planned Parenthood building in the latest exchange of gunfire.