OBAMACARE TEST VOTE? GOP candidate narrowly wins Fla. special election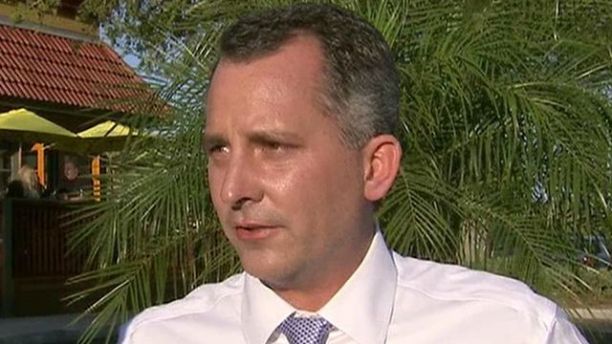 Republican David Jolly narrowly defeated Democrat Alex Sink on Tuesday in a Tampa-area House race largely seen as a critical test for ObamaCare.
With nearly 100 percent of the vote counted, Jolly had 48.5 percent of the vote to Sink's 46.7 percent. Libertarian Lucas Overby had 4.8 percent.
The race to replace the late Rep. Bill Young was considered a tossup, and was cast as a political bellwether, and a testing ground for each party's messaging strategy, revolving in part around the Affordable Care Act.
"As your congressman, I will always be accessible. I will serve humbly and with honor," Jolly told supporters at a victory rally. "While this campaign has seemed at times to be partisan, your next congressman is not partisan."
Jolly, a former aide to Young, had, along with Republican groups, spent millions to hammer his Democratic opponent over ObamaCare.