President Trump hammers news media, revs up base at Florida rally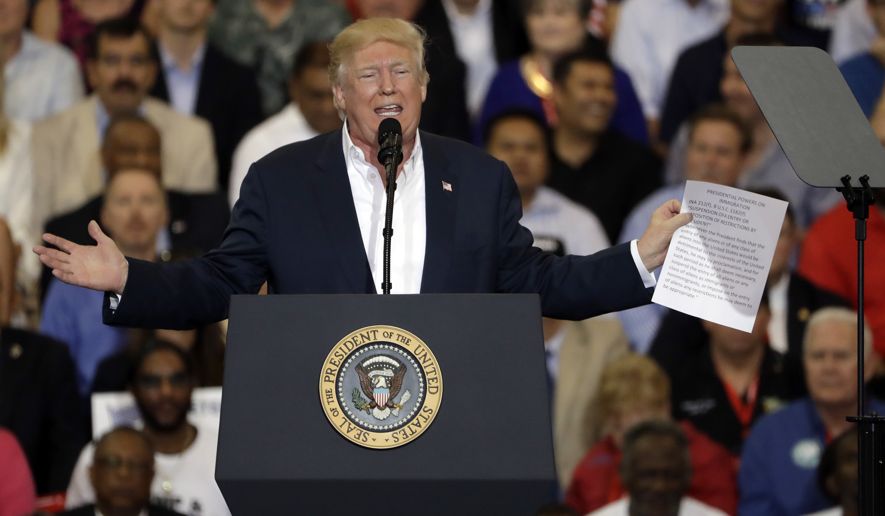 At a campaign rally Saturday, President Trump excoriated the news media for being part of the problem in Washington and received responding applause of agreement from the thousands of supporters in the crowd.
"They are part of the problem. They are part of the corrupt system," Mr. Trump said at the rally in an airplane hangar at the Orlando-Melbourne International Airport in Melbourne, Florida.
The speech continued a crusade Mr. Trump launched at a White House press conference two days earlier, railing against what he called the "dishonest" news media.
Pushing back against critics in the press who accused him of waging war on the First Amendment, Mr. Trump said that he was following a proud tradition of presidents battling unfair news coverage that dates back to Thomas Jefferson.