'Allahu akbar': Authorities looking at terrorism in Michigan airport stabbing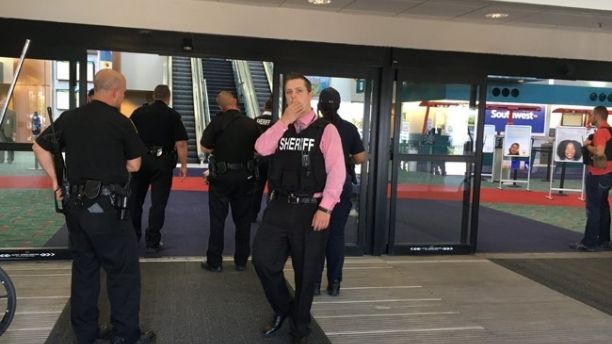 The stabbing of a police officer at a Michigan airport on Wednesday is being investigated by the FBI as a possible terror attack, officials said.
Bishop International Airport in Flint, Michigan, was evacuated after Officer Jeff Neville was stabbed in the neck. He's currently listed as being in stable condition, according to Michigan State Police.
The FBI says the suspect is in custody and is being questioned. They are working to determine a possible motive for the attack.
"We are aware of reports that the attacker made statements immediately prior to or while attacking the officer, but it is too early to determine the nature of these alleged statements or whether or not this was an act of terrorism," the FBI said in a statement.
Police officers gather at a terminal at Bishop International Airport, Wednesday morning, June 21, 2017, in Flint, Mich. Officials evacuated the airport Wednesday, where a witness said he saw an officer bleeding from his neck and a knife nearby on the ground. On Twitter, Michigan State Police say the officer is in critical condition and the FBI was leading the investigation.
This is believed to be an isolated incident, authorities also said.