Poll Shows Kid Rock as Republican Front-Runner, 8 Points Behind Stabenow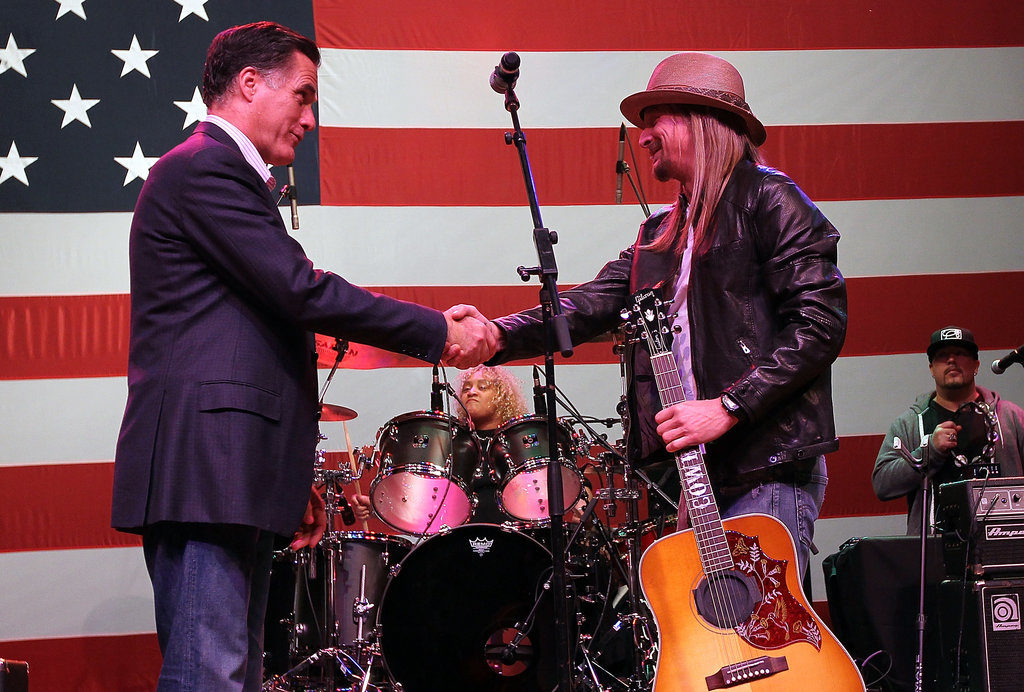 Kid Rock, the rap rock musician and outspoken supporter of President Donald Trump, tops the field Republican Senate field in Michigan, according to a new poll, but he trails Democratic incumbent Debbie Stabenow.
Considering Rock, or Robert Ritchie as he was born, hasn't yet declared his candidacy in the race, Stabenow's 8-point lead in a hypothetical matchup will likely add fuel to his possible candidacy. Ritchie took 33 percent in the Target-Insyght poll, compared to his closest rival, businessman and veteran John James, who had 16 percent. (James filed to run last month.)
The poll showed 49 percent of likely Michigan voters think Trump is doing an "excellent" or "pretty good" job as president, a much more positive assessment than his national approval ratings, currently just under 40 percent.
Ritchie has been an ardent Trump supporter since he switched support from Ben Carson when Trump won the Republican presidential nomination. Since then, he began selling pro-Trump merchandise through his online store, including T-shirts with the phrase "God, Guns & Trump." He has been a longtime supporter of Republican candidates.