Senate Republicans paid for Mississippi attack ads painting tea partiers as racist: report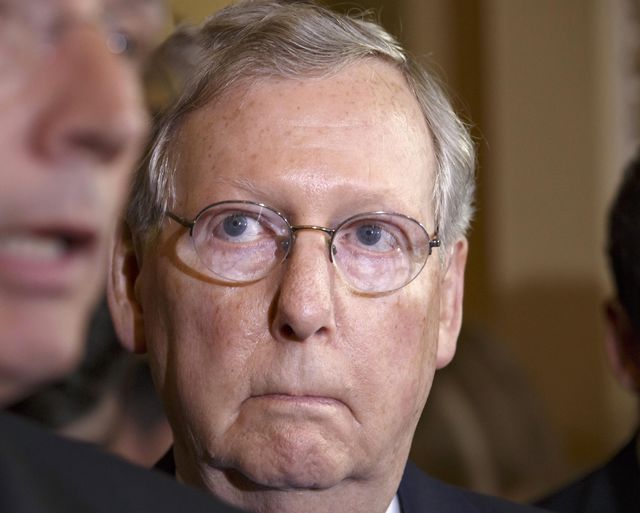 Mississippi attack ads that painted conservative Republicans and tea partiers as racists were funded by Senate Republicans, RedState editor-in-chief Erick Erickson has confirmed.
Advertisements by All Citizens for Mississippi, which attacked state Sen. Chris McDaniel and painted conservatives as racists, were partly funded by Sens. Mitch McConnell, John Cornyn, Rob Portman, Bob Corker and Roy Blunt, RedState reported.
According to documents filed with the Federal Elections Commission, All Citizens for Mississippi received funding from a Haley Barbour-backed group called Mississippi Conservatives.
"Mississippi Conservatives, in turn, was funded in part by Sally Bradshaw of the RNC's Growth and Opportunity Project, former RNC Chairman and Mississippi Governor Haley Barbour, the United States Chamber of Commerce, and the political action committees created for Senators Mitch McConnell ($50,000), John Cornyn ($50,000), Rob Portman ($25,000), Bob Corker ($25,000), and Roy Blunt ($5,000)," the report said.