Tea party has momentum, optimism for another win with Mississippi runoff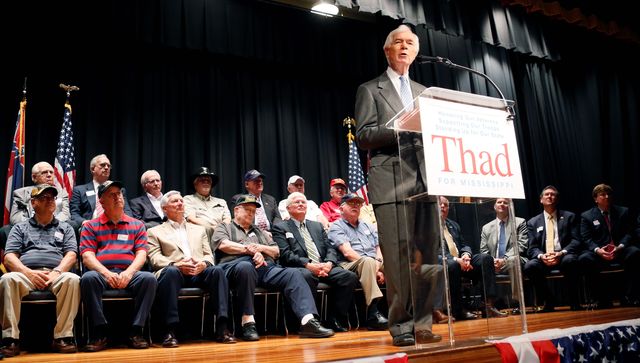 Energized by House Majority Leader Eric Cantor's stunning loss in Virginia earlier this month, tea party Republicans hope to finish the job Tuesday in Mississippi by unseating six-term Sen. Thad Cochran in a GOP primary.
Mr. Cochran was pushed into a runoff election three weeks ago when neither he nor his principal challenger, state Sen. Chris McDaniel, got 50 percent of the vote. But Mr. McDaniel had higher support on primary night and has been polling well since then, making tea party leaders optimistic they'll claim another incumbent.
"I think that after Cantor's loss in Virginia, a knocking off [of] a U.S. Senator in a primary would be another boost for the anti-establishment movement," said Nathan L. Gonzales, deputy editor of The Rothenberg Political Report. "For the last few months Mississippi has kind of stood alone in this battle, because you've had some alignment of the anti-establishment groups for McDaniel against Cochran."
Oklahoma voters also go to the polls Tuesday, where a Republican primary for the state's Senate seat pits a tea party favorite, T.W. Shannon, against establishment-backed Rep. James Lankford in a crowded field of five other candidates.