Rand and Ron Paul ride to the rescue for Bundy in Nevada standoff with feds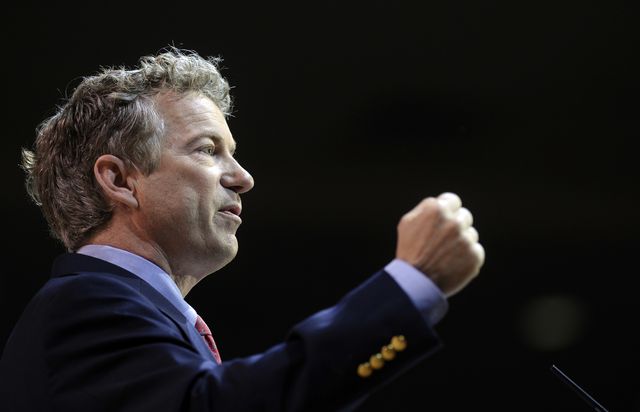 Defiant Nevada rancher Cliven Bundy received some key but qualified support in his still-unresolved standoff with the Obama administration.
Libertarian icons ex-Rep. Ron Paul of Texas and his son, Sen. Rand Paul, Kentucky Republican, both came out with critical comments on the federal government's handling of the land dispute, while the Nevada Cattlemen's Association broke its silence on the dispute Wednesday with harsh words of its own for the feds.
The NCA's careful statement noted the group "does not condone actions that are outside the law, in which citizens take the law into their own hands," but it noted that Mr. Bundy and his family were provoked by the policy of the Interior Department's Bureau of Land Management (BLM).
"Ranchers such as Mr. Bundy have found themselves with their backs against the wall as, increasingly, federal regulations have infringed on their public land grazing rights and the multiple-use management principle," the association said. "This is not only devastating to individual ranching families; it is also causing rural communities in the West to wither on the vine."
The senior Mr. Paul also criticized what he said was overkill in the armed confrontation that nearly led to violence before the BLM stood down over the weekend.